The Platinum Coast Amateur Radio Society (PCARS) recently held a Dedication & Open House of its new club station facilities, on the grounds of the Melbourne Fire Department Training Center, on Saturday, April 22, 2023. The event was well attended by club members, local officials, members of the Titusville Radio Club & other visitors.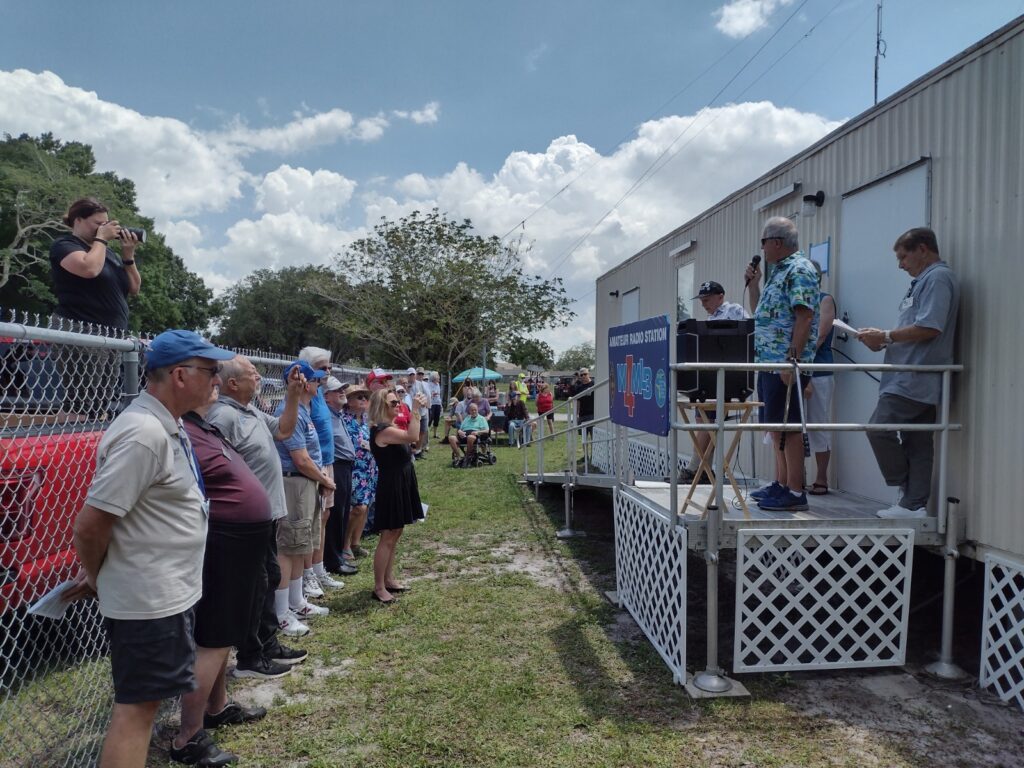 PCARS is the largest amateur radio organization in the Melbourne area, and has been in existence since November, 1964—almost 60 years—and is still going strong. PCARS enjoys a current membership of over 150. The club is active in many local, national, and international events, including community events, scouting events, emergency communications, and other amateur radio related events.
With our continuous growth and activities, we had outgrown our previous facilities, which housed our club station equipment. Within the past year, we have replaced that facility with a much larger one, more than doubling the usable space. A member of PCARS, Dan Gravereaux N1ZZ, was instrumental in planning & leading a committee of club members, known as the Shack Committee, in obtaining the structure for the new station.
Some months back, a PCARS Dedication & Open House Committee was formed, & was chaired by Bob Creswick NB4C. Lots of time & effort went into planning the event. In the process, it was decided to honor PCARS member & Silent Key Greg Bowman N4EN, for his efforts toward obtaining the new trailer. Greg was a member of the Shack Committee, led by Dan N1ZZ. With Greg's background of business & real estate knowledge, as well as being PCARS' Treasurer, the funds were readily available for the trailer purchase, as well as other items that needed to be taken care for the delivery of the trailer. Sadly, Greg would become a SK before PCARS could take delivery of the trailer.
At the Dedication, PCARS President Walter Aucoin, Jr. K5LD, spoke a few words about Greg's legacy & what he had done to make the new trailer happen. The new trailer was named the Greg Bowman Memorial Amateur Radio Station, in Greg's honor. Dan N1ZZ & Mary Oian KG4VLO, Greg's widow, cut the "coax" (Instead of a ribbon) & a plaque mounted outside of the door, was unveiled by Dan & Mary, afterwards, to begin the Open House.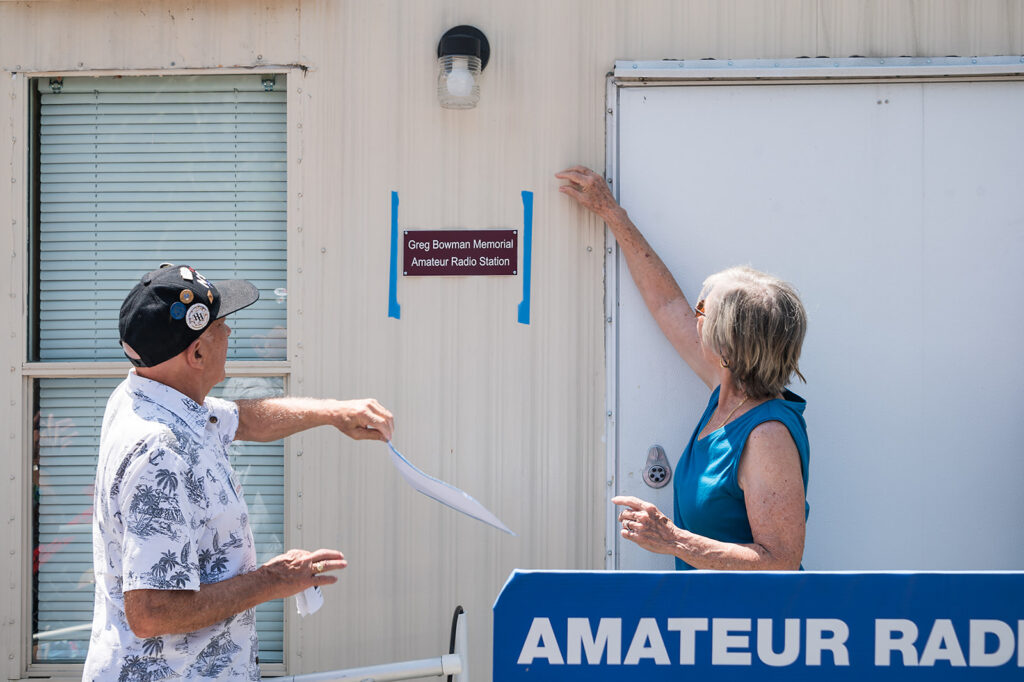 Official local leaders from the City of West Melbourne joined PCARS on this wonderful day, including Mayor Hal Rose, Councilman Pat Bentley & PCARS' own Councilwoman Andrea Young KO4PHN. We were delighted to see them & took them on a tour of the station afterwards.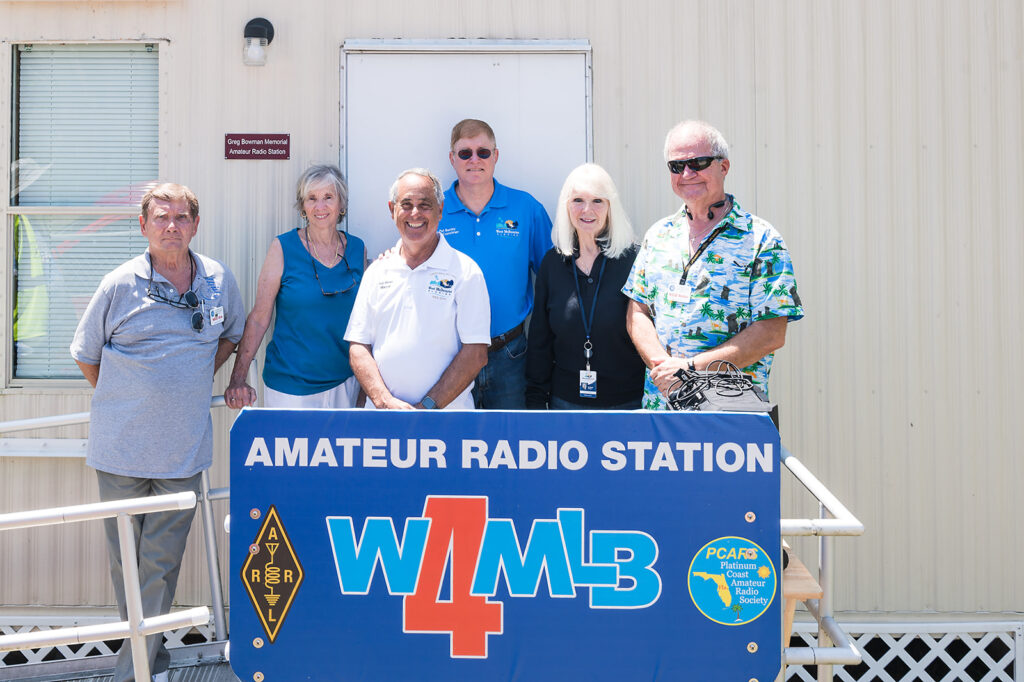 PCARS' Club Station W4MLB operated as a Special Event station for the day, with Mark Burke W9MGB operating the station. Mark did rather well, with 66 contacts in the log, with 5 DX contacts as well.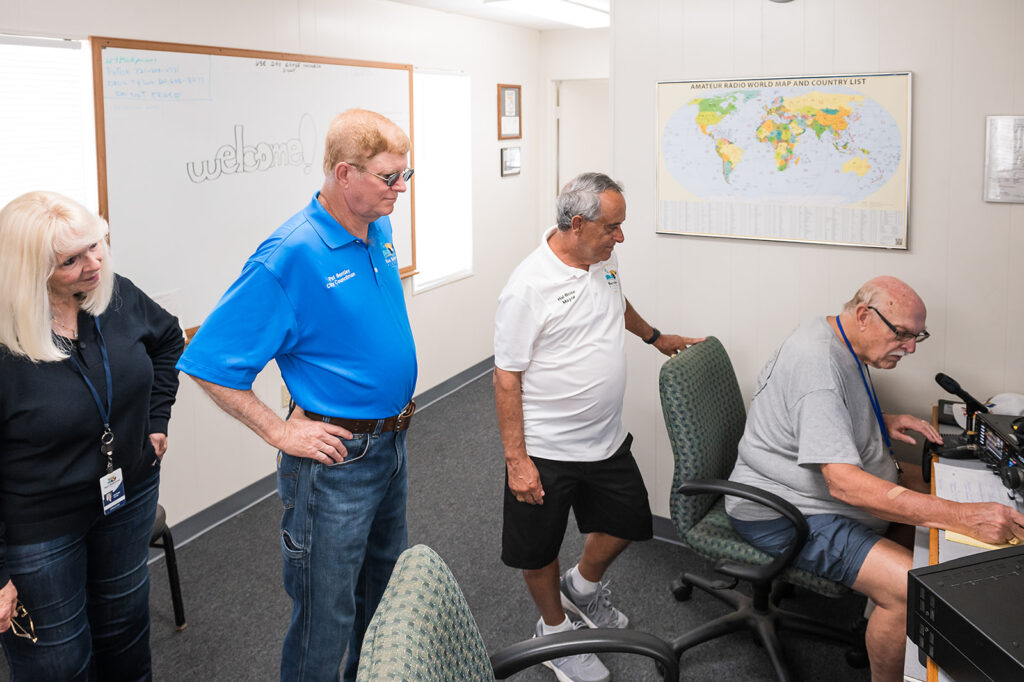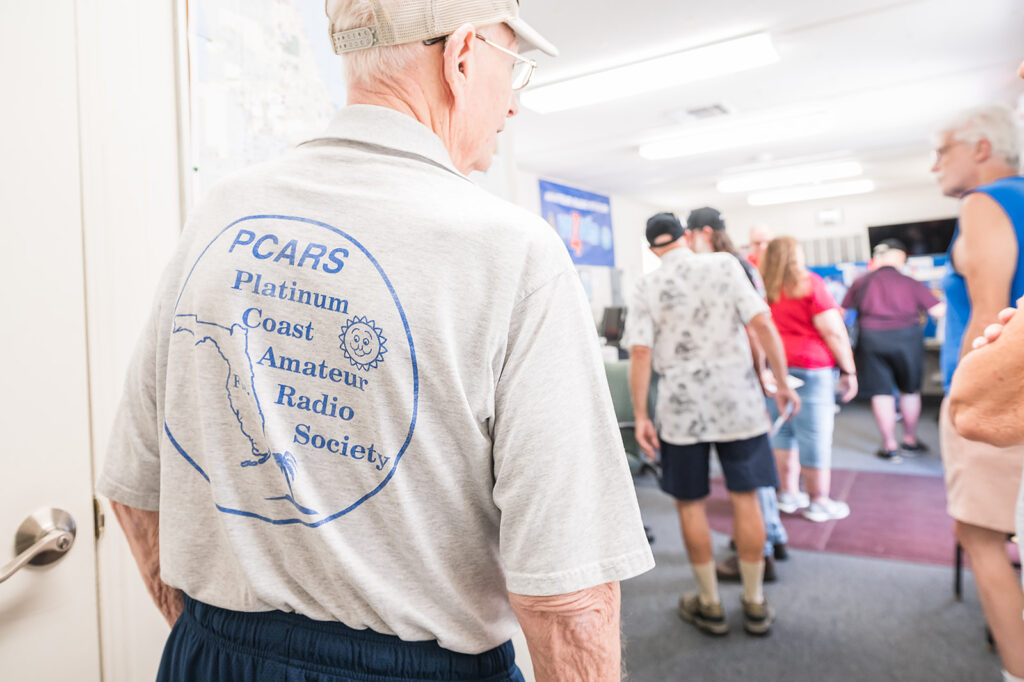 All in all, the Dedication & Open House went well & we look forward to operating from the new Facility for years to come! Thanks to all that made the day possible & successful.
** Photos provided by Gwen Kurzen Photography. We thank Gwen for her excellent service!**
73 de K5LD